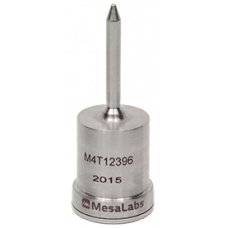 Wireless Temperature Monitoring
Adaptable to almost any situation, MPIII Temperature Loggers measure less than an inch (without probe or Thermal Pack). Their small size increases versatility and precision by allowing you to position loggers very near or inside monitored items. From chilling, freezing and room temperature to pasteurization, EtO sterilization and depyrogenation, MPIII Temp, HiTemp and HiTemp EXT loggers provide accurate data over a wide range with remarkable ease.
Wireless Temperature Data Loggers
Field calibration/battery change
16,000 NIST-traceable data points
FDA 21 CFR Part 11 Compliant
Intrinsically Safe
Wide range of internal monitoring accessories






Meet the MPIII Family
See how all of our MPIII data loggers can help increase data accuracy for almost any process.
Internal Temperature Monitoring
for Sealed Containers
The Thermowell allows for addition/removal of the logger without breaking the seal! This logger is great for monitoring temperatures in a sealed container such as a can or bottle where it is critical that the seal not be broken during testing. The Thermowell can be welded directly into piping allowing the logger to be easily removed and replaced when desired without shutting down a process.
Thermowell is a perfect fit for an SIP or CIP system at the typical monitor points. Made from the same durable materials you've come to expect from DataTrace, this MPIII logger is no different and has threads at the base of the probe to allow it to be easily attached and detached from the Thermowell at any time without breaking the seal!
Ideal for Retort and Cooking Applications
Compatible with Vacuum Processes
Steam-In-Place (SIP)
Cleaning-In-Place (CIP)