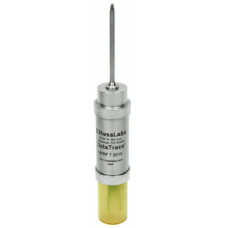 Real-time Temperature Monitoring
To control product quality, you have to control the process. The best way to control the process is by monitoring real-time process data. DataTrace® MPRF Temperature data loggers deliver the data from chilling, freezing and room temperature to pasteurization, EO sterilization and depyrogenation. MPRF Temperature data loggers provide accurate data over a wide range with remarkable ease; from as low as -80ºC to +400ºC. This makes it easy to monitor processes across a wide spectrum of temperatures in a variety of different industries and products.
Real-Time product/process monitoring
Ability to monitor 8,000 Data Points
FDA 21 CFR Part 11 Compliant
Accuracy over a wide temperature range
Meet the MPRF Family
See how all of our MPRF data loggers can help increase data accuracy and efficiency for almost any process.
Need a Stronger Signal or Longer Distance?
Our MPRF repeater takes weak signals from within a process and repeats them to an MPRF PC interface. It can also be used to repeat a logger's signal across long distances using one or more repeaters in a wireless chain to the PC host. The repeater is AC powered with a battery backup and works great placed inside a NEMA enclosure for harsh environments and long-term installation. Learn more.
Introducing the DataTrace InTenna
Getting a signal out of a retort or other steam sterilizer can be challenging. Use Mesa's InTenna in conjunction with your DataTrace MPRF data loggers to strengthen real-time communication and data delivery. Learn more.